Funny Activity Page for Grown-Ups : Kitty Cat Likes the Pole Too Much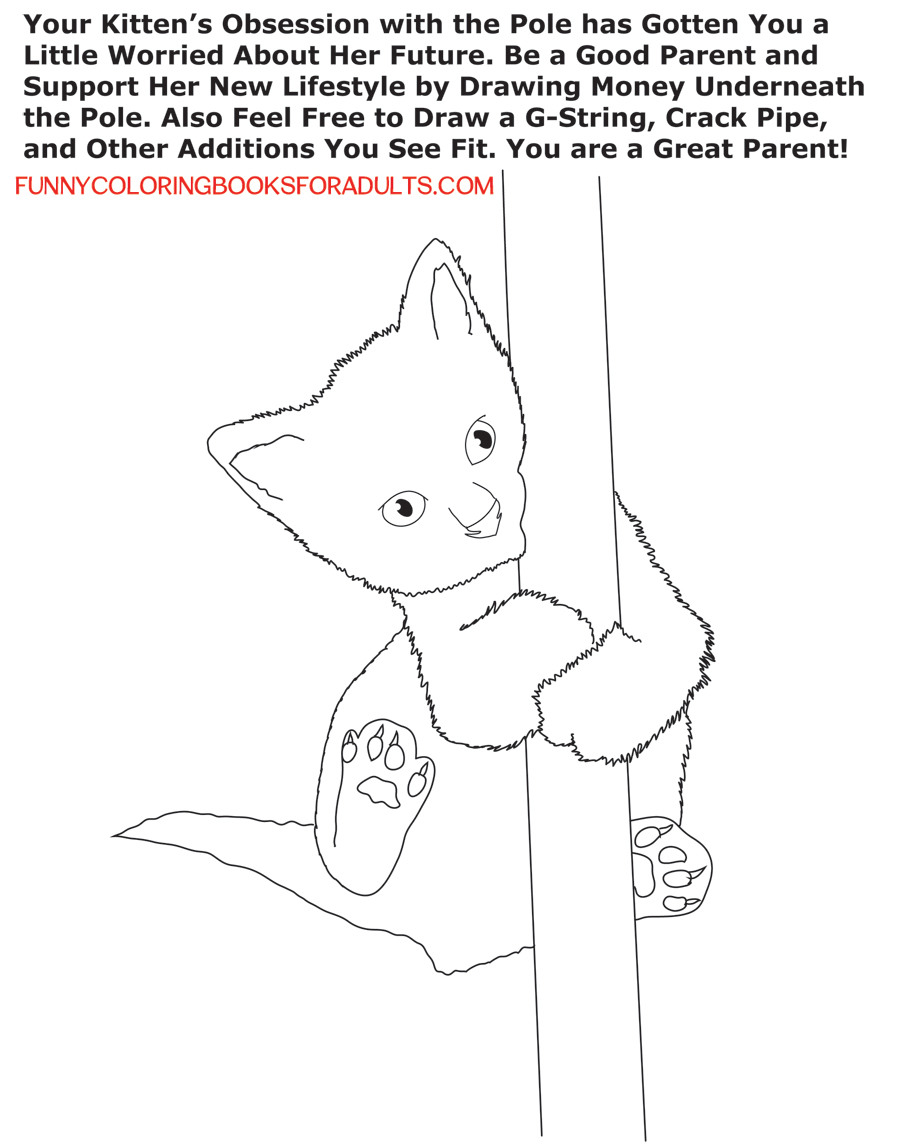 Your Kitten's Obsession with the Pole has Gotten You a Little Worried About Her Future. Be a Good Parent and Support Her New Lifestyle by Drawing Money Underneath the Pole. Also Feel Free to Draw a G-String, Crack Pipe,
and Other Additions You See Fit. You are a Great Parent!